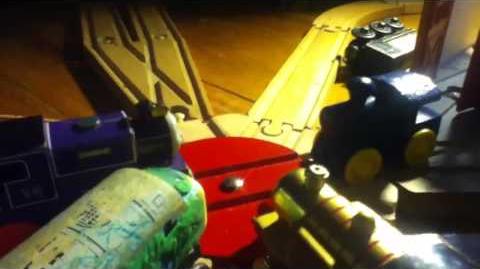 how I made the engines
Edit
now I made boco using plastasine and the model of spamcan now I have to spamcans. I used a train that my coisin gave to me because he did not need it anymore  as justin. and I used my gold thomas that I got from a dvd as brad, I will make a video on youtube to show my original brad.
Ad blocker interference detected!
Wikia is a free-to-use site that makes money from advertising. We have a modified experience for viewers using ad blockers

Wikia is not accessible if you've made further modifications. Remove the custom ad blocker rule(s) and the page will load as expected.